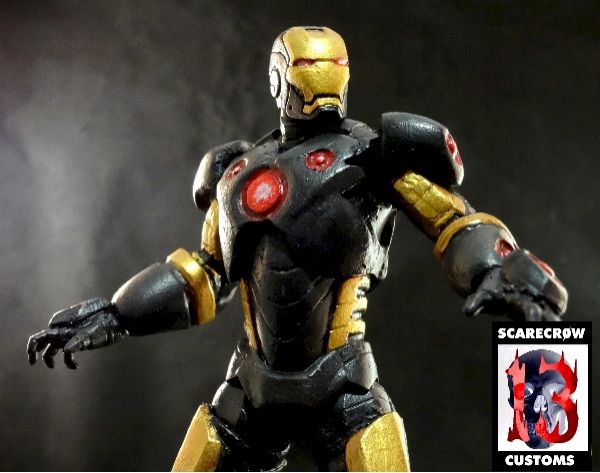 when i took the figure off my shelf to start this he was just gonna be a repaint. then i started looking over the source art and thought, well i can fix this part. then it was that part. a couple days later i had redone quite a bit of him. its funny how things snowball.

hes made from a stealth mark 4 movie iron man. drilled out and resculpted front, back and sides of torso, shoulders, forearms, backs of hands, upper and lower legs and feet, etc.. then total repaint.

thanks for looking and all comments are greatly appreciated.