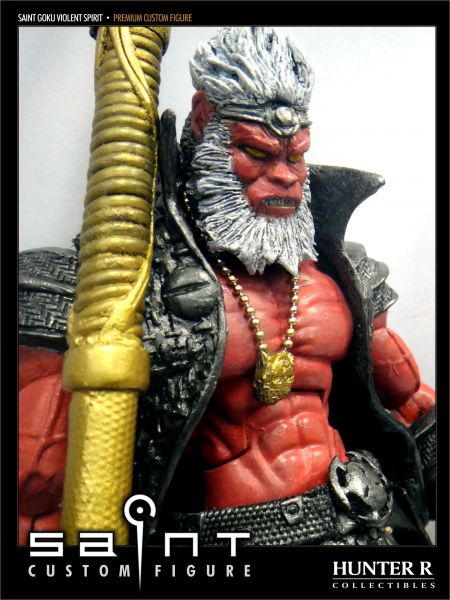 Saint (Chinese: 大聖王; literally "The Great Saint King") is from the comic of Hong Kong comics artist Khoo Fuk Lung. At 2009, UFO Interactive issued a Wii game.

The base Figure was the Savage Dragon. Head, jacket, all the armor and many sculpting works with assist from magic sculpt.

Enjoy.

p.s. There're more pic in my facebook - Hunter R Customs.