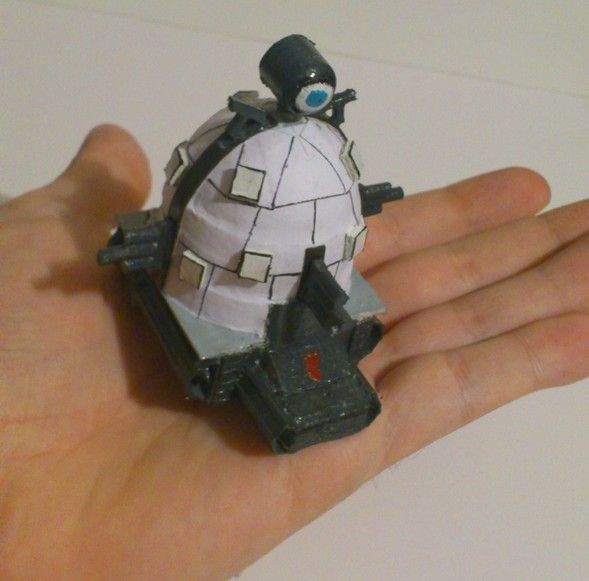 Mini – Technodrome

Dimensions: cca 2,5´ x 2,5´ x 1,5´ in inches (cca 6cm x 6cm x 4 cm)

The Mini – Technodrome is made from box of matches, cardboard, wooden stick, roll (ball) from the roll-on deodorant and an upper part of a ballpoint pen.

Articulation: the 3 big cannons are on magnetic stripes and are movable – up and down, you can also rotate the eye on the Technodrome. (look pic Nr.2).