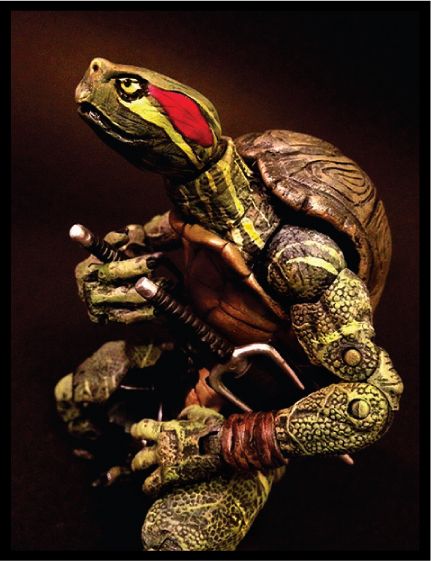 Hi everybody! This is "custom T.M.N.T RAPHAEL " which made from Lizard man's body. This one also took awhile due to the amount of sculpting.
Sculpted head, muscles, shell and tail.
Add a ball joint neck.
Hand painted
Ninja's sai from marvel select deadpool.

I want to make him be more serious, so the real turtle ( red slider turtle ) is my inspiration and This is my Ninja Turtle version.
Hopefully that everybody will love this Turtle same as me.
Thank you!