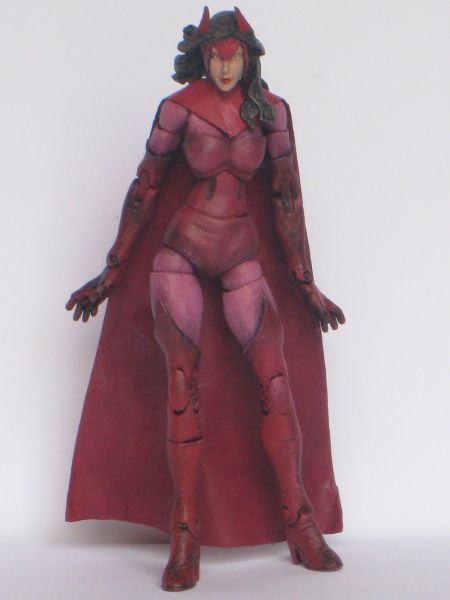 Hey guys, been a while.
Just wanted to put something out there before christmas comes, as this time of year is a busy time.
She's made using a spiderwoman base with a two pack elektra head. The cape is made mainly from paper mache (props to Craig Warrack) and all other necessary details were sculpted on.
Hope you guys like her!
Constructive criticism is welcome.