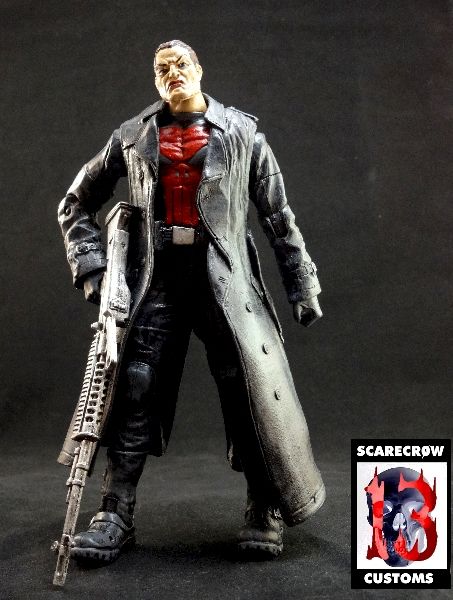 i like franks look with the red skull in the new thunderbolts book. i saw l/r's on here and wanted one of my own. i have a couple extra of these franks so i thought id give him a shot.

i took a ml4 punisher, removed the skull teeth belt thing and resculpted the shirt and added the front of wonder mans belt. the arms and jacket are from a spirit figure. after looking through everyone elses versions on the realm, which i always do for inspiration, i saw whiskeytangos punisher with the modded spirit coat and wanted to give that a try too. then total repaint.

thanks for looking and all comments are greatly appreciated.