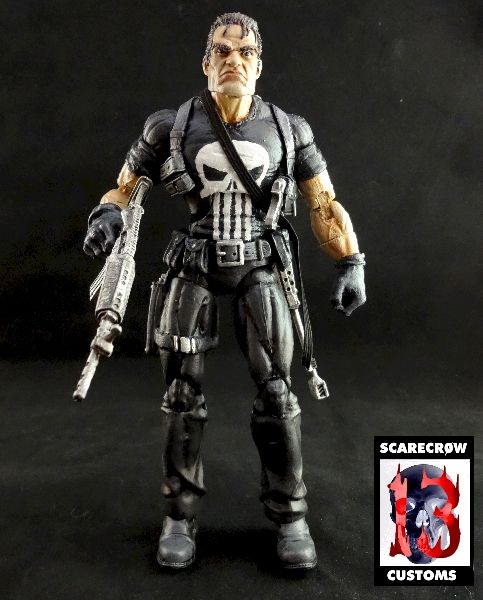 i got a couple draxs cheap in a black friday sale, thought hed make a good frank.

hes made from a drax figure, resculpted shirt detail, hair and eyebrows. added buckycap belt accessories to draxs belt, movie punisher holster, and ult fury webbing and total repaint.

december 17th makes exactly one year since my first figure realm post of my first custom, ultron. this punisher makes the count for my first year 108 posts.

thanks for looking and all comments are greatly appreciated.