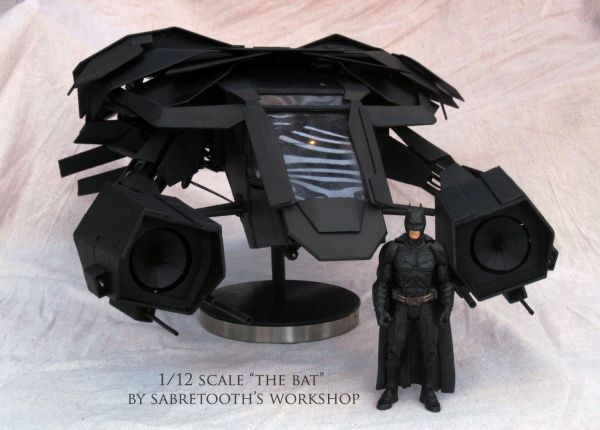 Hello everyone, this is my latest piece, from the newest batman film ; the dark knight rises...a 1/12 scale (in scale with the 6" mattel movie master figures)
"the Bat"! this was entirely scratch built, features 6 leds with a AA powerpack, opening front canopy that allows a 6' batman figure to be placed inside the cockpit and a screw in 7" base stand.the dimensions on this are 28" x 16" x 10" roughly.
this took over a month to build and waaaaay waaaaaaaaaaaaaaaaay too much of my time and money but i hope you all like it.