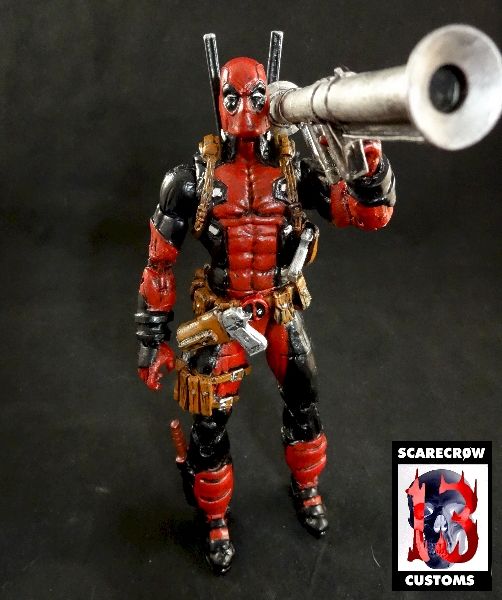 this guys been half done on my workbench for a while now. its the end of the year and time to finish off all those abandoned projects. expect a hawkeye and some aim agents coming down the pike real soon too.

heres deadpool in his current duds. hes a bucky cap, ground cuffs off boots and gloves, removed old belt, sculpted new boots, gloves, webbing and uniform details, added head, swords/sheaths, belt and leg holster from legends deadpool, a couple extra fodder bits (guns, bazooka, knife, pouches and holsters). unmasked head is a resculpted zemo variant head. then total repaint.

thanks for looking and all comments are greatly appreciated.