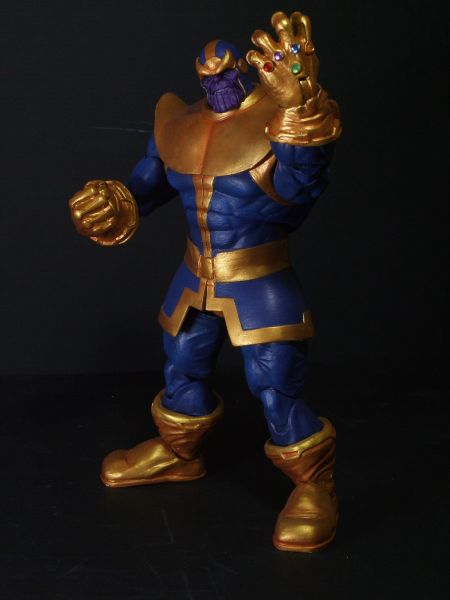 The Infinity Gauntlet is my favourite comic story of all time, and it blew my mind when I first read it over 20 years ago.

This custom and his accompanying base are my homage to the story.

Thanos is made from a Hulk figure, with the head from ML House of M Hulk. The shoulder pads and lower section of his tunic come from Marvel Select Thanos. All other details are sculpted on and craft gems were used to represent the Infinity Gems on his gauntlet.

You can also check him out on my YouTube channel in an ACBA video I made called 'Echoes of the Infinite'.

Hope you like him.