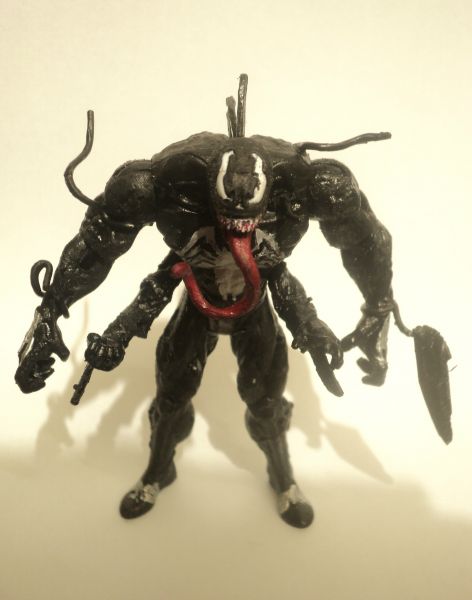 Hi everyone!

For my last custom for this year, I present to you my Venom.

Repaint the entire figure then I added some symbiotes in his body using the wires came from a minted figure, added two arms using paper then glued IM's hands then use ML X-3 Wolvie claws to it and its back. The big blade on his left arm came from fodder. His teeth was slightly painted with red and black acrylics. I do my own concept on his web shooter and the white part on his feet.

Hope you like it guys! Comments are well appreciated. Thank you and have a happy holidays!