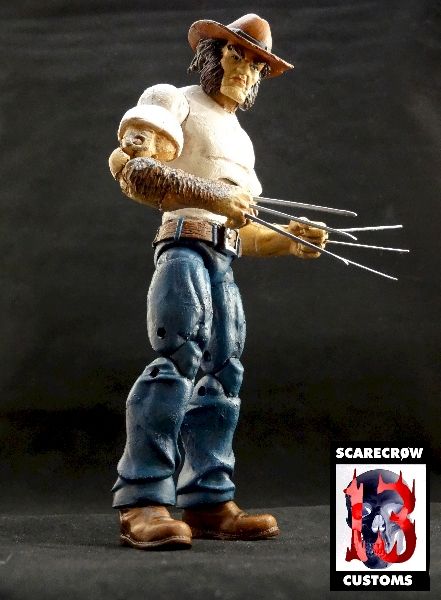 hes made from a ml drax figure. i cut about 3/8 of an inch or so combined out of his thighs and calves to shorten him a bit. sculpted legs back together, shirt detail, hair, arm hair, and sideburns, added metal claws and a hat i got from casting cave and total repaint.

i included my recent punisher custom in the last pic for size comparison since they are both made from drax figures.

thanks for looking and all comments are greatly appreciated.