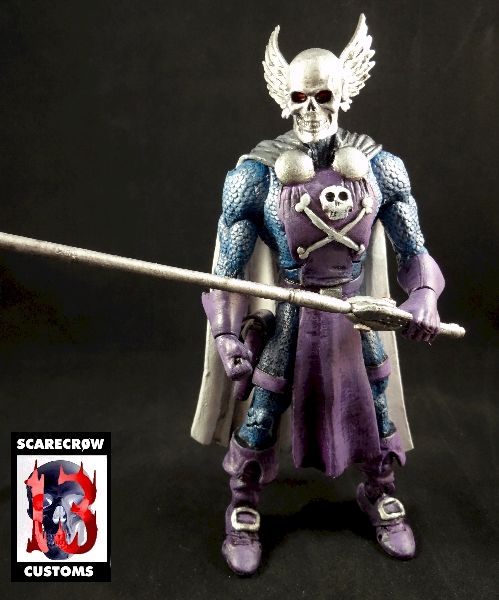 ive been wanting to make this guy for a while but couldnt quite crack the right recipe. the case of dcuc 19 i recently picked up supplied the parts needed to finally get him done.

hes made from a dcuc 19 lord naga, ml loki boots, aquaman lower arms, 2pk iron man hip discs for cape clasps, obsidian cape, dr doom holster & pistol, head is a skull cast (thanks ayelid) front with hawkman back of head spliced together. sculpted tunic front & logo, belt buckle, cape around neck, then total repaint.

thanks for looking and all comments are greatly appreciated.