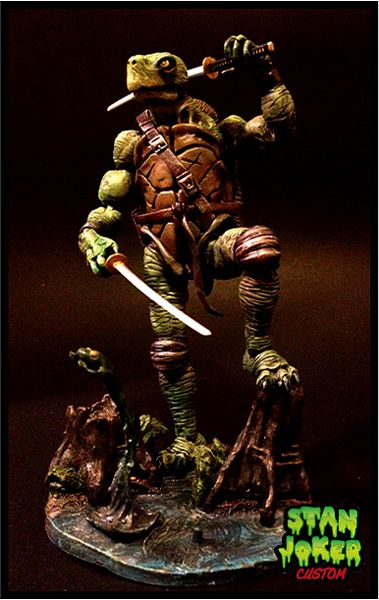 Thank you to everyone who voted for RAPHAEL and Now It's LEONARDO Time!

Base figure: ML Spider-man
Sculpted head, muscles, shell, Knee pad and tail with Epoxy.
Hands and Feet from Movie Maniacs X-files alien
Add a ball joint neck.
Hand painted
Base from ML Man-Thing

Thanks for looking. Donatello and Michelangelo are coming soon!