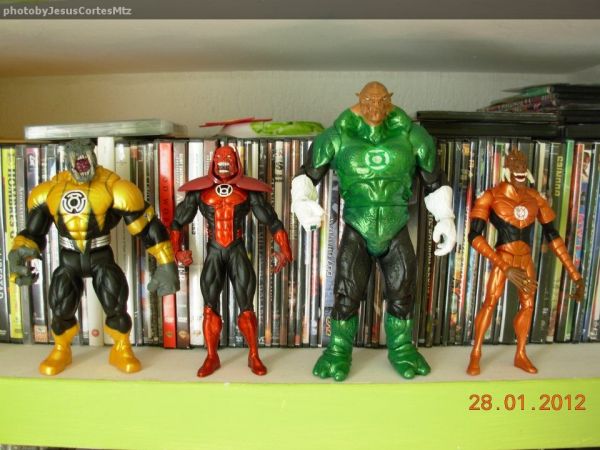 Kilowog is another figure face and therefore difficult to obtain.
Figure Buy Movie Masters Series at an affordable price is a great size, but the color did not convince me, so the repaint with acrylic paint metallic green, black and white to try to make it look like Kilowog of comics.
Unfortunately the Movie Masters line has few joints repainted but I think it looks better!
excuse my English!