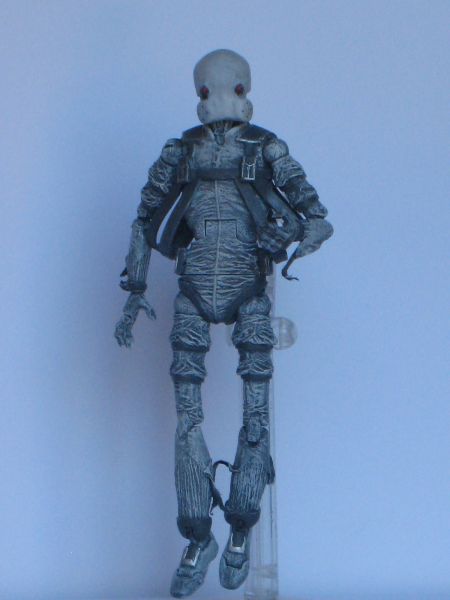 Well it's obvious that I like this character and I wanted to give it another shot, but this time in his costume that he wore when he was on norman osborn's thunderbolts.

He's made from a judge death with the boots from a long shot. Sculpted the head, extra clothing, any necessary straps and the armour pads. His straps that hang from his body are pieces of mr. sinister's cape and the pouches were fodder. Hope you guys like him.

Constructive criticism is welcome!