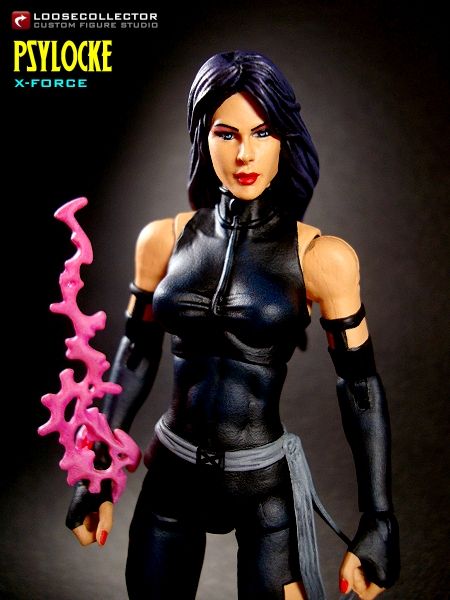 And we wrap the year with this figure :)...
This is Psylocke in her updated X-Force costume. She was made for a young girl who's undergoing treatment and is a big Betsy fan.

She was made from an Elektra with a Sharon torso and Psylocke hair. Then we threw in a katana and energy effect to add to the fun :). Finished her off with a semi-metallic costume, matte skin and some man-applied make-up :D. Hope you like her guys!

HAPPY NEW YEAR to all and more power to FigureRealm! God bless you and your families.