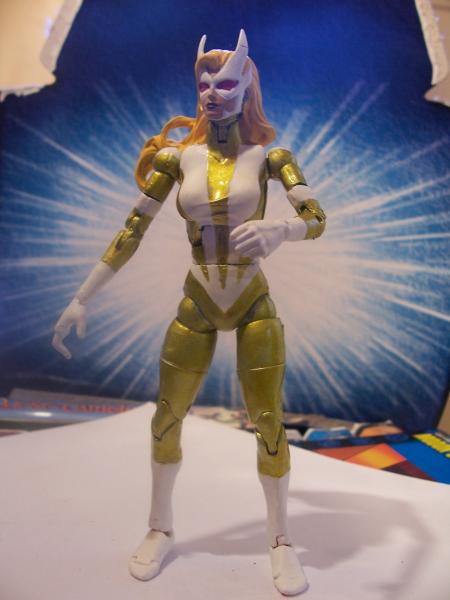 Another Thunderbolts custom. This was originally a Phoenix figure. I wanted her to be a taller female to help distinguish her "imposing" presence. I added a DC Direct Hush Huntress head (which wasn't as easy as I thought it would be). Then I used the silver base/clear yellow paint scheme to give her a luminescent look.

When I unpacked her after my move, I discovered that one of the tips of her mask had broken off. I glued it back on, but you can still see the break line :(

On the whole, though, I am really pleased with the way she turned out.