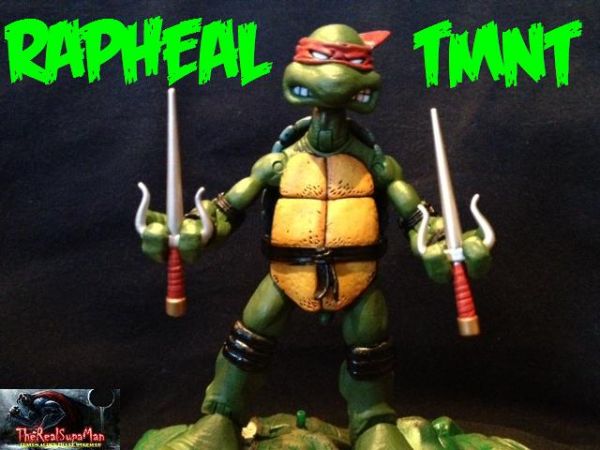 Used a Neca Rapheal, no sculpting just a paint job. Used a medium green as a base color. Wanted him a little meaner looking so painted all his pads and belts black. Used a couple of different greys on his shell and there we have it!
As always appreciate any feedback or comments.

Hope eveyone had a great New Years Eve!