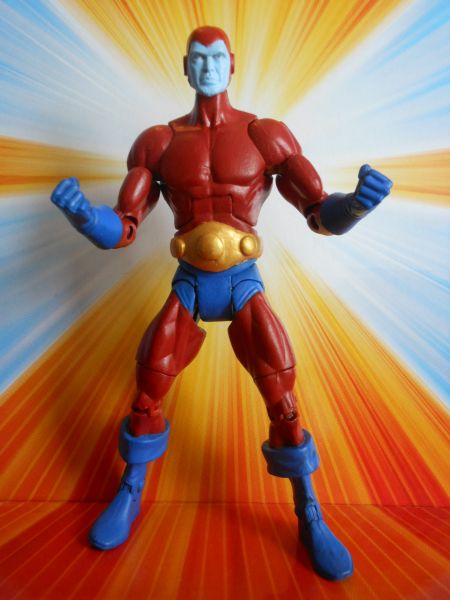 Not the most complicated custom in the world, but I was working on a commissioned figure where there were several nights I needed to sculpt a piece and let it dry overnight, sculpt a piece and let it dry, etc. So I wanted to do something simple in the time inbetween. It also helpd get that Eclipso torso out of my fodder box, something I've been looking to do for a while now.

And I'll gladly add him to the All-Star Squadron.

Manhunter was made using a modified Golden Age Starman head, Dr. Mid-Nite limbs, and a torso from a Eclipso with some sculpt upon his belt. Nothing earth-shattering.