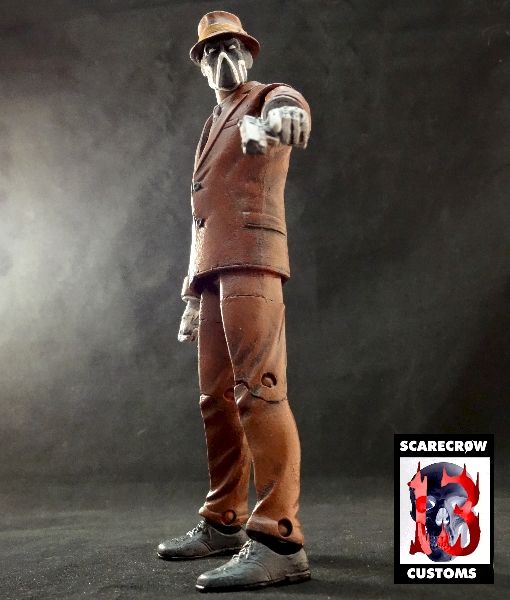 boy howdy, this guy was a trip to do. what i thought was gonna be a quick easy project didnt turn out that way. my usual sealing practice was apparently done with the wrong brush and looked all cloudy afterward, so i had to take 0000 grit steel wool to him to smooth him back out and repaint the suit and shoes entirely for a second time. the head was slightly bigger around than the hat which misshaped the hat and i had to refile part of the brim into shape to make it look right. all in all though im pretty pleased with how he turned out.

hes made from a dcuc riddler, joker thug hands, obsidian head with rorschach hat. sculpted over mouth and shaved off face details and total repaint.

thanks for looking and all comments are greatly appreciated.