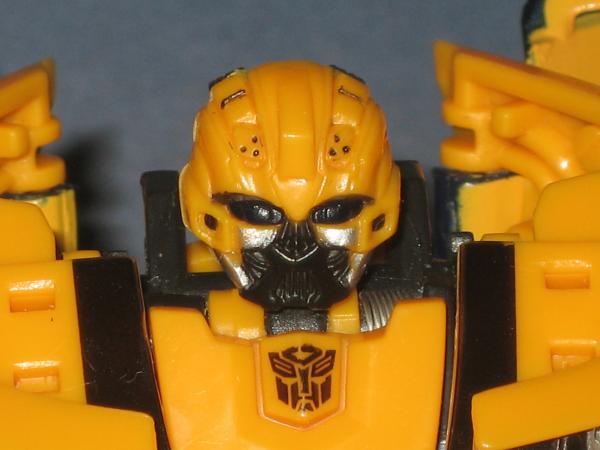 I just got a new 2005 Bumblebee, and I was kinda disappointed in the detailing on the paint.
So, After a lotta thinking (Because with somebody of my crappy talents and a super rare fig ehh..) I decided to add a couple of details.
First, I did the head, it looks kinda better now and then I did the rest of it.
The biggest mod to this would be the removing of the thing on his foot, cause it just made transforming a pain in the thumb, and it was worthless, didn't even help him stand.

So, I hope you guys like it!