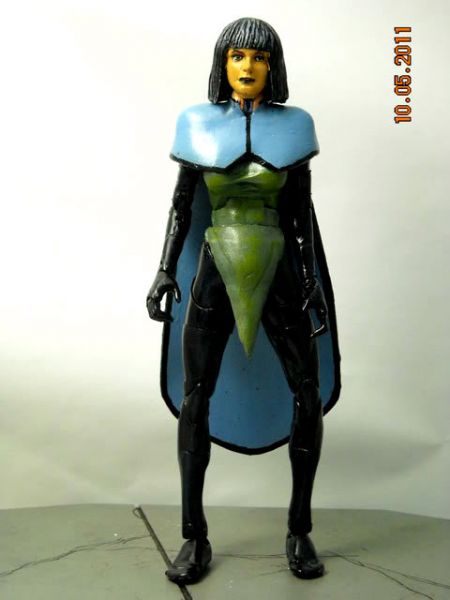 A Japanese fisher-woman who later became a Young God.
Chi Lo first appeared in "Thor" vol. 1 #203 (September, 1972). She was a Japanese farmer. At Odin's command, Heimdall took Chi Lo from her life of farming and fishing, and led her to the place where Ego-Prime was about to transform the world into another living planet like Ego. Ego-Prime's energy was absorbed into Chi Lo and two others, transforming them into a new generation of gods (Thor vol. 1:203).
Harvest has control over plant life.
Sculpted her hair,and skirt,used rubber material to her cape,tamiya paint finished off this figure
enjoy!