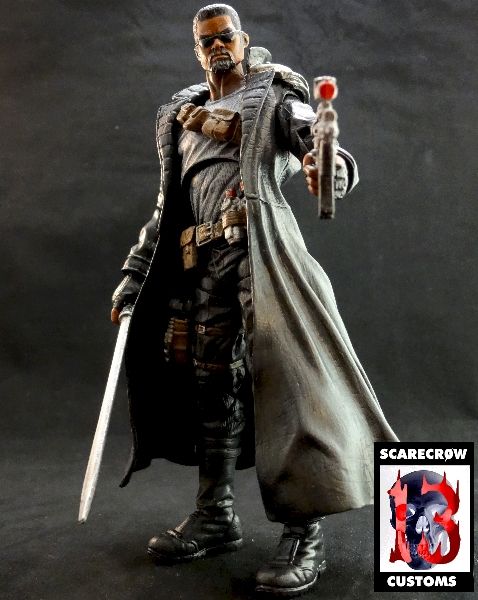 i got impatient waiting for hasbro to release their blade figure, so i made one of my own. i went with the look from the covers of the 2006 comic series.

hes made from a roml punisher, mr terrific head, sword, stakes on leg and glave from movie blade, belt sections from us agent (across chest) and punisher (waist) and punisher gun. sculpted sunglasses & goatee. added armor to should from fodder pieces and total repaint.

thanks for looking and all comments are greatly appreciated.