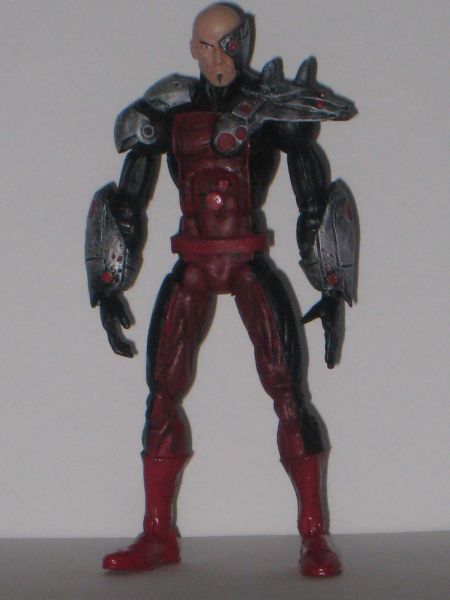 Continuing to complete my thunderbolts roster here's fixer.

He's made from a falcon body, havok arms with the shoulder mod and a dr. strange. I sculpted the left side of his armor, the gauntlets and the eye piece. The right side of his armor came from an iron man figure. Shaved his head down and sculpted over that also. The piping was done with fine wire,the belt came from mr sinister's cape and the rest was just a paint job.

Hope you guys like him

Constructive criticism is welcome!