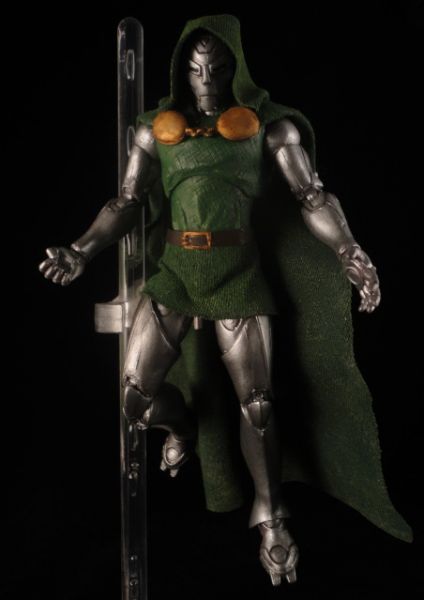 Had a couple extra Extremis figures lying around from my aborted attempt to do all the Power Rangers, so I thought I should make something with at least one of them.

Resculpted parts of the face (he's got eyeballs in there, but they're too sunken to see in the pics), sculpted his tunic over his torso, and his belt.

Unfortunately, no matter what i did i couldn't get the color of the fabric parts to match the sculpted parts. Super weird. Did the exact same process on both of them. Oh well. Lesson learned.

I think this guy kind of looks like either "Doom Armor Iron Man" or Dr. Doom stole one of Tonys suits.