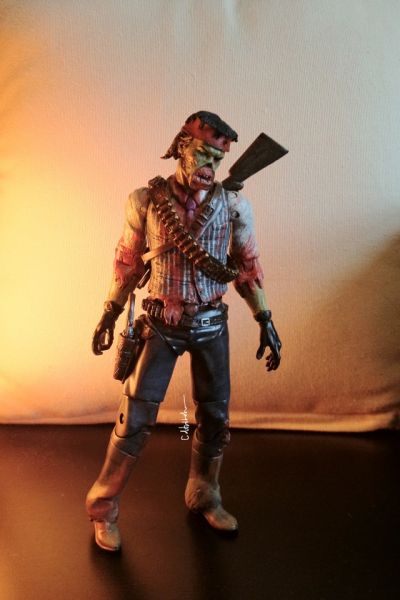 I missed having an Undead Marston in my collection, so I made another but better one.
Head, upper body and upper arms is Jonah Hex (Neca)
Lower arms are from the Orc rider (LOTR, Toybiz)
Legs are from various Reservoir dog figures (Mezco)
Accessories grabbed from loads of figures.
Other parts sculpted.

I'm quite proud of this one and happy that Rockstargames liked it on my Instagram.

Please comment.

Thank you.