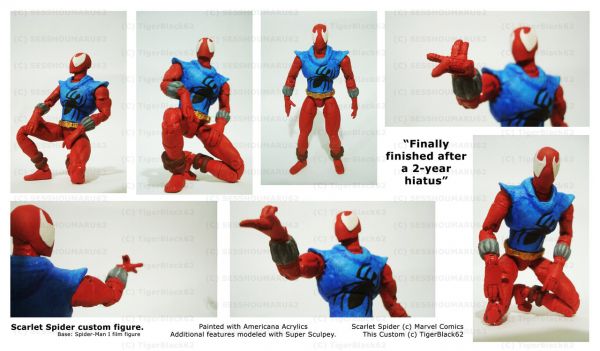 I've always wanted a Scarlet Spider, but I can't afford one, since they're very rare and stuff, so I decided to make one.

I removed the web texture with sandpaper, then I sculpted the jacket, eyes, and the rest of the thingies with super sculpey, and I painted it with americana acrylics. The belt is from a MM Batman TDK figure.

This is my first custom. Hope you like it!