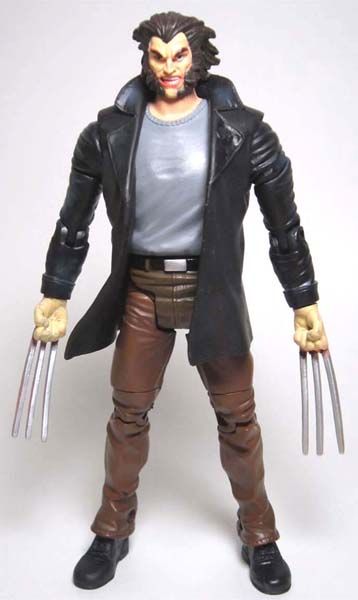 This is Logan/Wolverine the Canadian badass. When he's not in X-men uniform, this would be his look when he's in a bar room brawl, streetfight, or outdoors tracking his prey.

Base figure is DCU Starman, jacket was painted black and inside shirt painted grey. Logan's head came from variant head of the ML Weapon X figure. Fists are from Mattel Public Enemies Superman. The claws came from the Ultimate Sabretooth.

Since this is my first Wolverine custom, thought I'd include a photo that is kind of reminiscent of his first appearance with the Hulk and Wendigo.