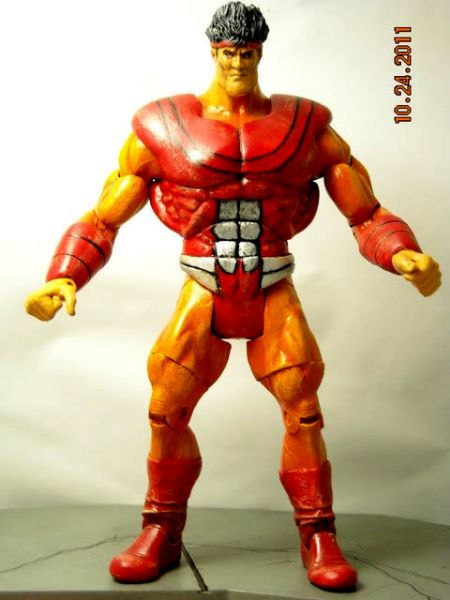 Base has the power to control the elements and create various constructs for offensive and defensive purposes. Base has demonstrated the ability to create walls of stone, humanoid figures out of earth and has used a wave of moving earth and snow for transportation purposes. He has also created battering rams, pillars of water to trap his enemies and even made a power punch out of steam. Base can even create gauntlets out of stone, fire or ice to enhance his striking power. Base can conjure up any elemental construct he imagines but can only use one element at a time. Base is also a skilled martial artist.

sculpted his hair,facial expression,shoulder,and arms,
tamiya paint finished off this figure..enjoy!!