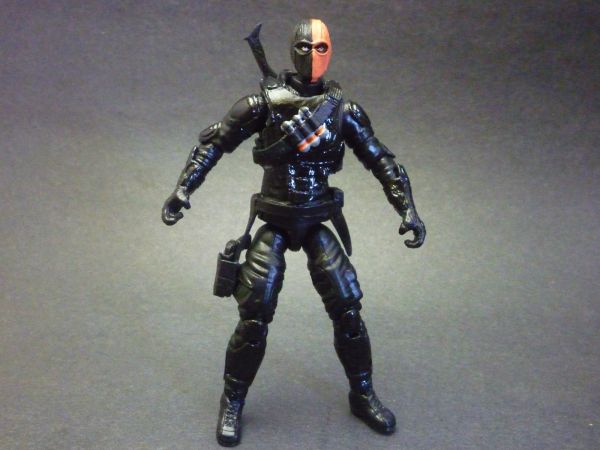 Series 2: DC Minis #3. Deathstroke the Terminator
What up realmer's, here is the next figure in my new mini set DEATHSTROKE based on his look from the show "Arrow" so far he only shows up in flashbacks but hopefully that will change soon, I really like the more military type look for him rather than the pirate boots.
Hope you dig this one, let me know what you think ?

Head: Random G.I.Joe figure
Arms/Upper body: Cobra Elite Viper (R.O.C)
Upper legs: Jungle Viper (R.O.C)
Lower legs: Major Bludd (G.I.Joe 25th)

More pics on the Book with a Face "Earth One Customs"

Next figure coming soon!!!!!!