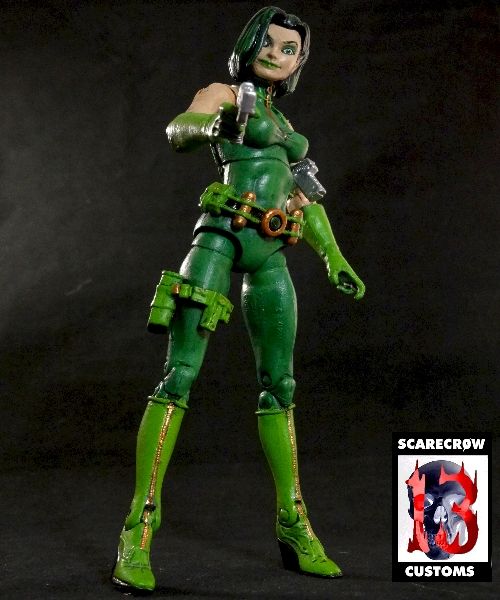 i originally bought her to be made into a domino, but i had nothing to swap her gloves out with. so i decided to make a better viper.

shes a ml madame hydra, added a new belt, made old belt into leg holster, trimmed back on costume and boot tops in wire, used a danger girl head, and total repaint.

thanks for looking and all comments are greatly appreciated.