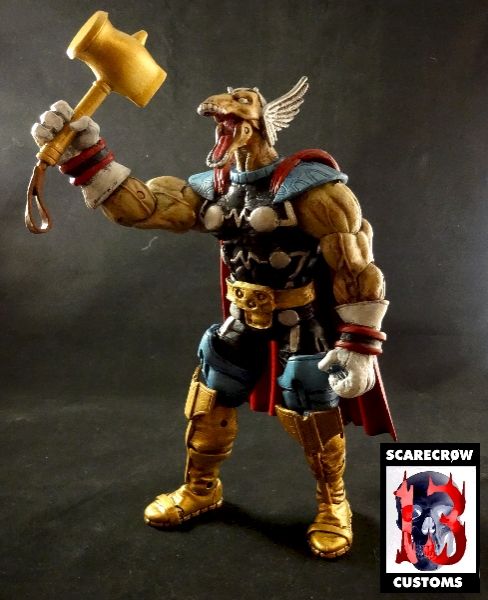 first off i wanna say that hammer of the gods beta ray bill made from a piledriver is one of my favorite customs on here. i decided to take a stab at making one of my own. this was a much trickier project than it sounded like from his recipe.

hes made of a legends piledriver, beta ray bill head, neck, shoulder and knee armor, thigh bands and hammer. cape from a dcdirect justice batman with the points cut off. sculpted from the mid thigh to the knees, and boot detail, chest detail, beltbuckle and wristbands. then total repaint.

thanks for looking and all comments are greatly appreciated.