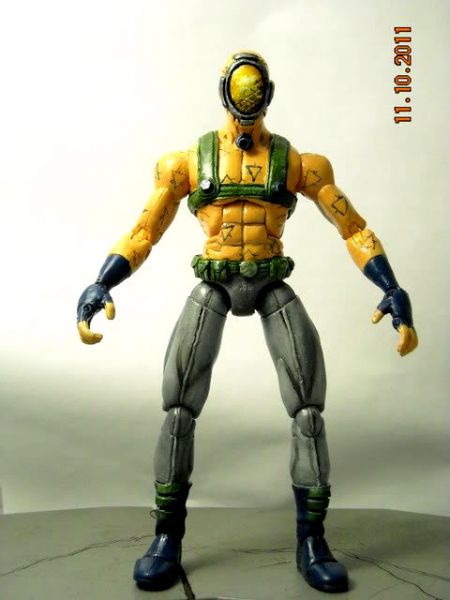 When Face's mutation activated, it weaponized his brain stem and granted him the ability to fire off devastating energy blasts. Unfortunately, the manifestation of his powers ended up vaporizing his own eyes, nose, mouth, and eardrums, leaving him blind, deaf, and mute.
Most people communicate with him by tapping on him in Morse Code. His fellow Inferno Babies however, would typically lead him around like a dog and would also beat him at times in order to get him to "listen." Face can also be communicated with telepathically, as shown by Karma.
Doctor Noc of Project Purgatory managed to install a safety and firing mechanism onto Face that can contain and focus his energy blasts.

sculpted his face,chest belt,belt and shoes,tamiya paint finished off this figure..enjoy!