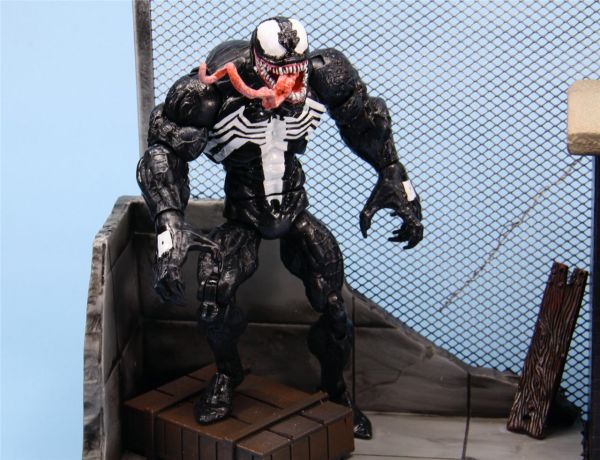 VENOM has been given super articulation, combining all the good parts from the different venom figures from the Spiderman Classics line. He also comes with two heads as well! One, which is indefinitely 90's! and another that is a custom sculpt I did for fun. The 90's head (open mouth) comes with a magnetic Tongue and can be posed coming out either side of his mouth and is removable.

Venom was built using various parts from the Spiderman Classics Venoms that have come out. I re sculpted his neck and back to bring it up higher.

The head is from a Venom the madness that was retooled and re sculpted for this figure.