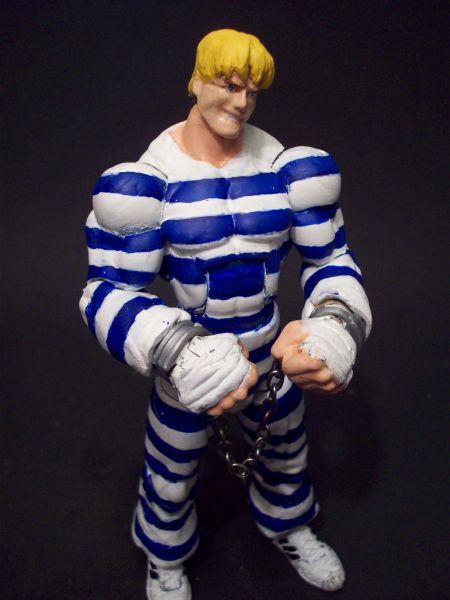 Hello again!..Got a new one for you guys!..Its my favorite character of the series..Cody. Ive made this guy once before, and I think I was pretty much on track with my original design, It just was missing that colorful magic that only SF fans would know what im talking about.
This was not easy to do!
I used evil ryu head (alot of sculpt) hair and face
I used for the body :adon torso, Guile arms.
For the hip joint this got crazy...I used guile hips with evil ryu hip sockets that was some HARD SHH%% to put together
I used evil ryu legs and savage dragon shoes
The cuffs are WWE accessory. and the chain comes from a SF birdie
Thats it!..Hope you guys like him!..thank you looking!