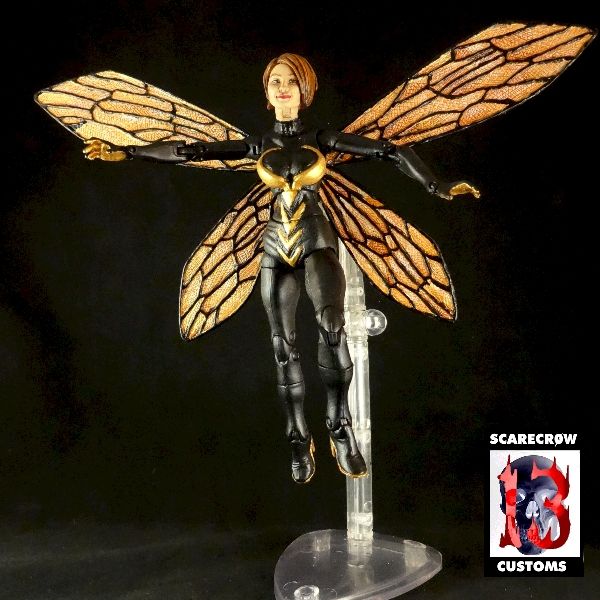 thought the wings on the wasp figure from legends were nice, but all that sculpted detail would show better with some paint. decided to swap out the head with a dcuc power girl and sculpt the chest armor on to add some more detail to the plain body.

shes made from a legends wasp figure, sculpted armor detail, powergirl head and then total repaint.

thanks for looking and all comments are greatly appreciated.