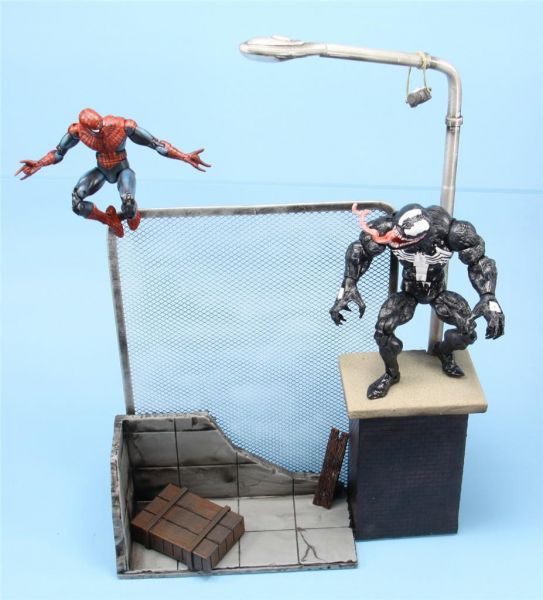 I basically worked from Jin's design of a Rooftop/Alley dio for his last spiderman and venom figures and added my own style to it! The fence is metal, and is made from a piece of an office organizer (magnetic spidey sticks to it), Light post was made from a bent Golf Club and a book light (re-wired to a power supply in the brick base) The golf club is metal so spidey sticks to that as well!!

Base is from a Aqua Lad figure, the brick roof top building part is a base of plywood covered in Christmas Village Brick and the top cap is plywood painted with a stone texture spray-paint. Add a crate, a broken board (came from an old dicktracy figure) and a camera hanging from the light and you have your self a pretty swell dio!

It is up for sale with the other figures in the pic, so hit the link to take a look!