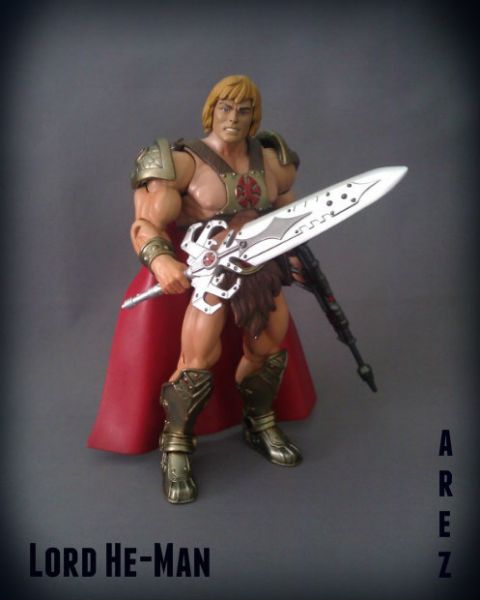 AREZ' MOTUC LORD HE-MAN DOB 1/27/13

*Lord He-Man fought to the finish against Skeletor and his Evil Masters. Lord He-Man and the Masters defeated them and Skeletor was left for dead. The time passed and He-Man became King of Eternia…

-This is a more mature He-Man and he's ready for battle with guns and his electric power sword.

*I was asked to create a He-Man based on Xantor's, so all credit goes to M. Jenkins and Xantor. Thanks!

RECIPE:
-MOTUC King Grayskull as base.
-MOTUC He-Man's head.
-MOTUC He-Ro's boots & cape.
-MOTUC Man-At-Arms electric power sword.
-MOTUC Adora's holster & gun.
-MOTUC Chief Carnivous' shoulder pards.
-MOTUC Pre-Eternia He-Man's riffle

Thanks for looking!!!