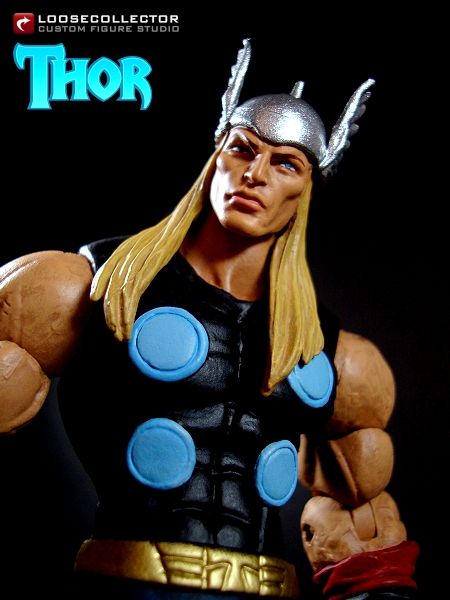 Second figure for the day is Thor. He was created specially for the now infamous "Giusti Collection" :).His recipe loosely follows our Olivetti-style line and he wears an original costume with nods from his classic design (which, in my opinion is still the best Thor costume :D). Recipe as follows:

Ripclaw head
Conan torso
Sabes/Bishop combo arms
Beast/Herc combo legs

These parts do not fit flush together, so some mod-work was required. And then we gave him a long-handled Mjolnir with a chain. The usual metallic-matte-paintjob-combo wrapped him up. Hope you like him guys! God bless your New Year :).