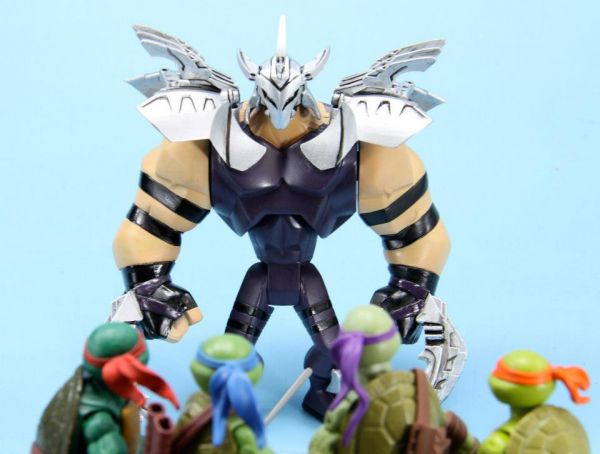 This figure was just sort of a fun idea I had, and he also goes well with the new Nick turtles!

I took a "The Batman" Bane figure, popped off his head and removed all of his hoses. Filled in the Hose holes and armored him up! His Shoulder Armor is built from Bionicle parts, as are his Shredder Fist Blades! His armor on his shins come from my Zoids Fodder. Fist/wrist straps are sculpt and his head is scratch built from: Some random figures face, Sculpt helmet, and Bionicle Blade segments.

Came out really cool/fun I think, and looks factory next to the TMNTs!