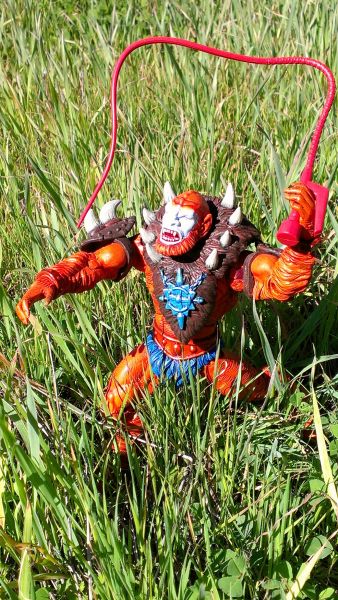 Beastman!

I took a Stratos, clipped his wings... Gave him Mossman's extra screaming head, melted off the hair with airbrush thinnner...
Ordered the variant Beastman pieces, snapped it all together. Air brushed mixes of citadel paints.

Now we have a Beastman, with a more detailed and comic like paint job. I thought this would be cool because the regular Mattel Beastman's paintjob isn't as bright as I would like it to be. I really liked how he looked in the Icons of Evil comic as a wild ape-man.

He was completely repainted from white base. See the regular version for a comparison...

Please don't hate on the sock feet, as you probably know Beastman toes are hard to come by these days.

He-Man!