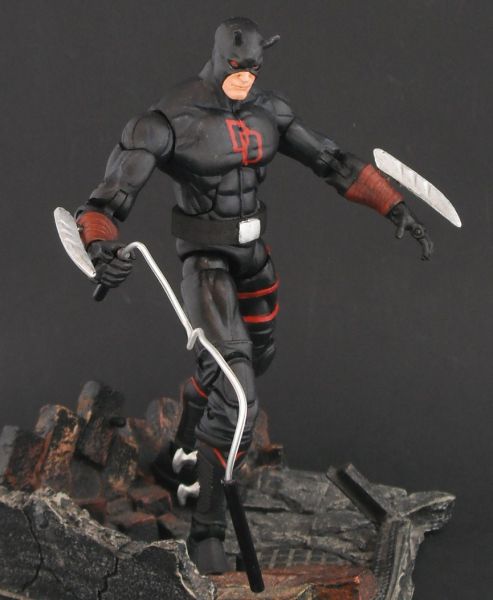 Been wanting to make a version of Shadowland DD for quite sometime now and when trying to clean up my work zone the pieces kind of fell into place. I strayed away from the tried and true version of the SLDD and tweeked various aspects of him to give a new yet authentic feel. Being leader of the hand I gave DD wrist claws and 2 different colors for his billy clubs rope.

DD was made from:

Head - Bucky Cap
Body - TNA Wrestler
Arms - TNA Wrestler (different than body)
Lower legs - Ripclaw

DD was painted in black, greys, and various tones of red. All his accessories were from my fodder bin.