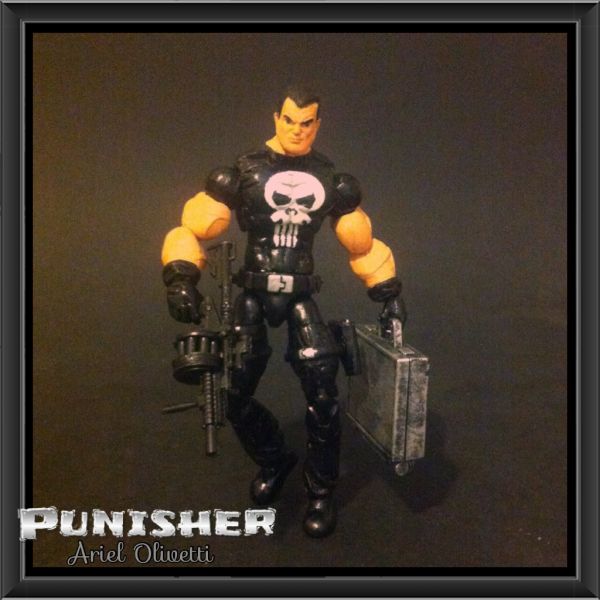 Hello everyone, my apology on the bad quality pictures. I really like Ariel Olivetti's style Punisher and after I saw LC's custom of Punisher, I was inspired to make one. So here we are, I bring you my Marvel Universe custom Punisher! It's nothing compared to LC's custom since his is way better, but i tried and I am liking the result :)

Recipe: Chicken, Protein shakes and lots of weight lifting...enjoy :D...

The real recipe -
Head: MU punisher sculpted jaw.
Body: MU Bullseye sculpted everything except his front abdominal, lower back and pelvis.
Pistol Holster: MU punisher.
Belt: MU Daredevil belt.


gil.