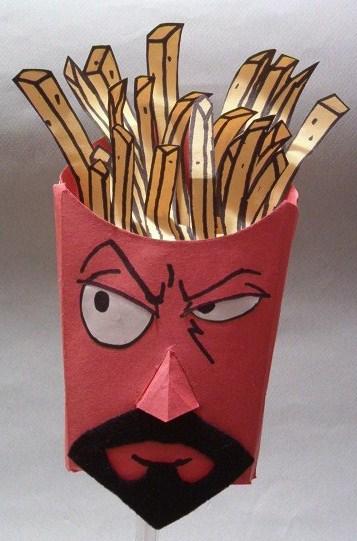 Frylock here was made of the following:

McDonald Lg fry container, Construction paper, black felt, black sharpie marker.

I used him as a display piece a ways back for a pumpkin decorating contest (I also made a large Meatwad out of a pumpkin).

You can see Frylock and Shake in the Aqua Teen Hunger force VOl 3 DVD in the Fan Art section.