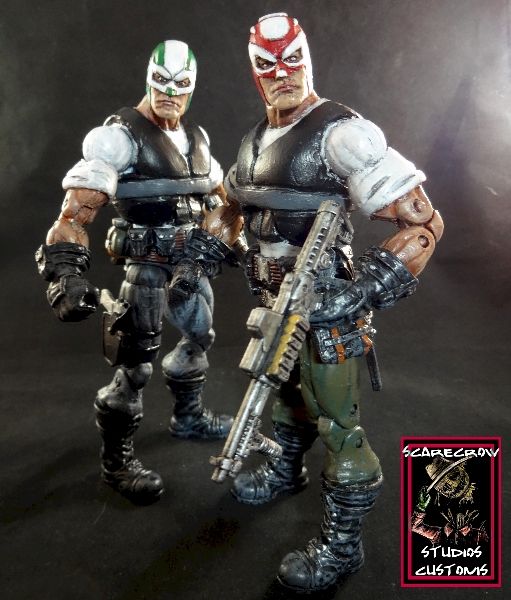 the zapata brothers have only had a few appearances in moon knight, deadpool team-up and x-men, but each ones been hilarious. these wisecracking mexican siblings are professional luchadores and guns for hire.

gus and rigo zapata were made from 2 legends ultimate captain americas, sculpted masks, sleeves, vests, pant bottoms, and total repaint.

thanks for looking and all comments are greatly appreciated.