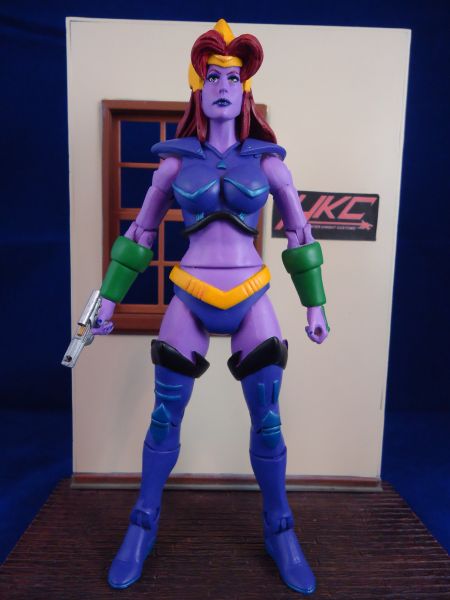 My third New Adventures character (Mara and Drissi were the first 2) comes in the form of CRITA! A fan favorite as seen on many polls. This is Crita on her " Queen of the Gleanons" outfit.
I took special care on sculpting the details of her armor and added some new details on her breastplates and feet (I did not liked the "ballerina" shoes the original design had) she includes a retooled gun with removable blast effect. It was abit hard to o, since the proper buck for her does not exist. I had to modify the crotch part and cover it using a Tallstar retooled crotch cover.
thank you for checking her out!