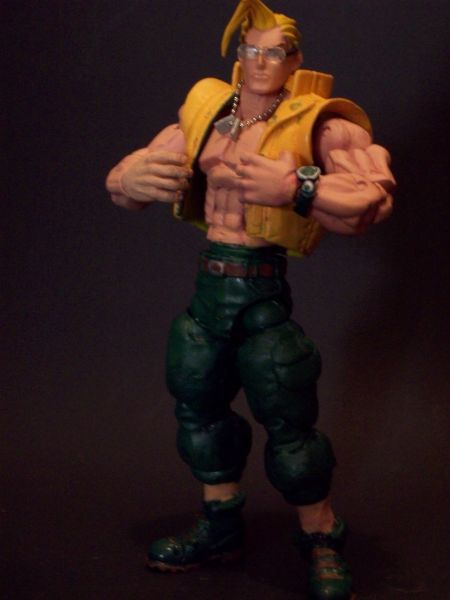 Hello everyone!
Im gonna break this down real quick
Neca guile arms
Baki the grappler torso w/ scult abs and chest
Sota guile legs w/ Heavy scult because the character has very baggy pants
and boots were sculted aswell
This is how charlie should have been made. I used the resourse charlie head and watch because you just dont get any better then that if we are talking street figher!!. I also used NECA charlie vest, because thats THE WAY TO DO IT!
worked hard on this dude!..hope you guys like him as much as do. Thanks for taking the time.