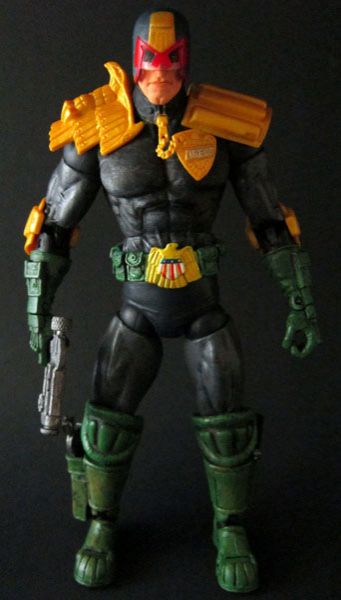 I started this back when all the Legendary Comic Heroes figures came out. The Judge Dredd in that line was small and thin. So I made him bigger, more muscular.

The head, shoulder pads, elbow pads, knee pads, belt, badge with zipper, collar, boots and forearms are from the Judge Dredd figure. The torso, upper arms, hips and thighs are from LCBH Wrarrl.

I didn't use any paint at all on this. I just cut and glued all parts together. In the last picture, I included the original Judge Dredd so you can see how much larger my custom Dredd is in comparison.