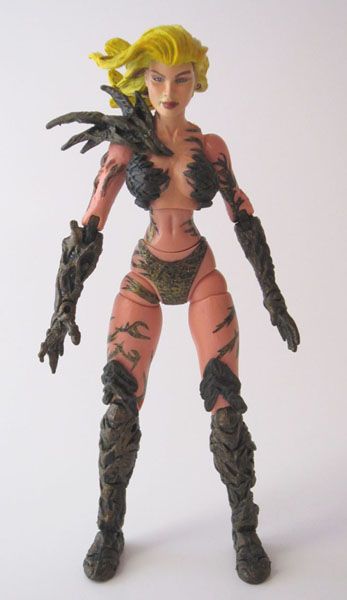 When I got myself a second set of Legendary Comic Book Heroes figures so I could build another Pitt figure, I ended up with an extra Witchblade.

In the history of the Witchblade comics, there was a time when another female became the bearer of the weapon aside from Sara Pezzini, a blonde named Danielle Baptiste. So I got the idea to try this.

The head came from DC Superheroes Supergirl. I just swapped it onto the Sara Pezzini Witchblade body and repainted the face and hair.

The last picture represents the two bearers of the Witchblade, Sara and Danielle together.